The presentation brochure is meant as a display for new and prospective clients and partnerships. It provides ground information on the company's modus operandi and shows proven examples of executed work. By showing a wide range of projects kingman aims to showcase their capabilities and end-results in a wide range of projects gaining competitive advantage in the marketplace .

Logotype Redesign overview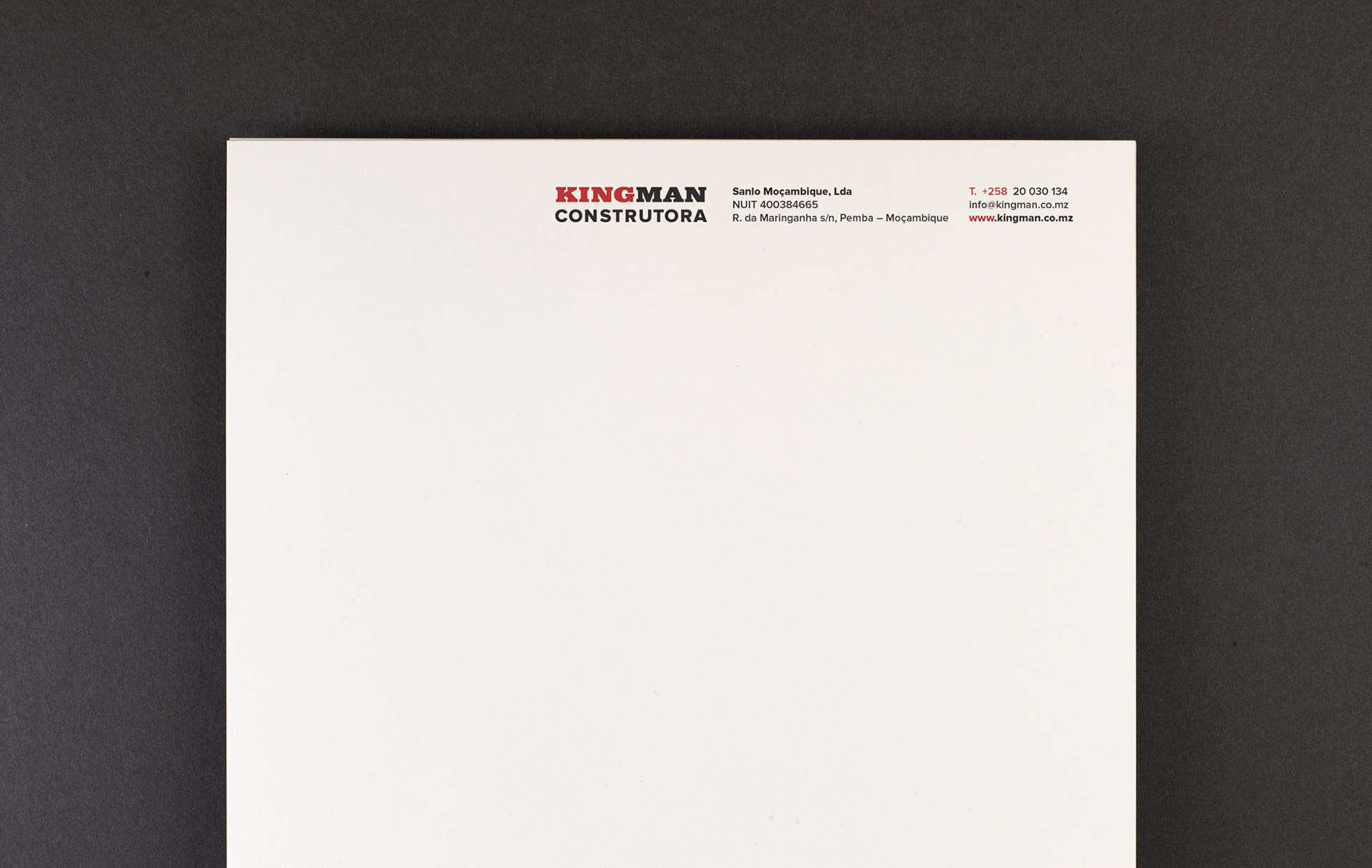 Website design for Kingman Construction company.
Kingman is based in Mozambique providing services in pre-construction, construction/project management, design+build and general contracting in conventional construction as well as prefab structures and refurbishments.
With their online presence they aimed to showcase work spanning those fields with as much variety as possible and informing of their capabilities in order to establish a strong presence to compete with bigger construction companies in the region.